Plan an Epic Jaco Bachelor Party (2021 Guide)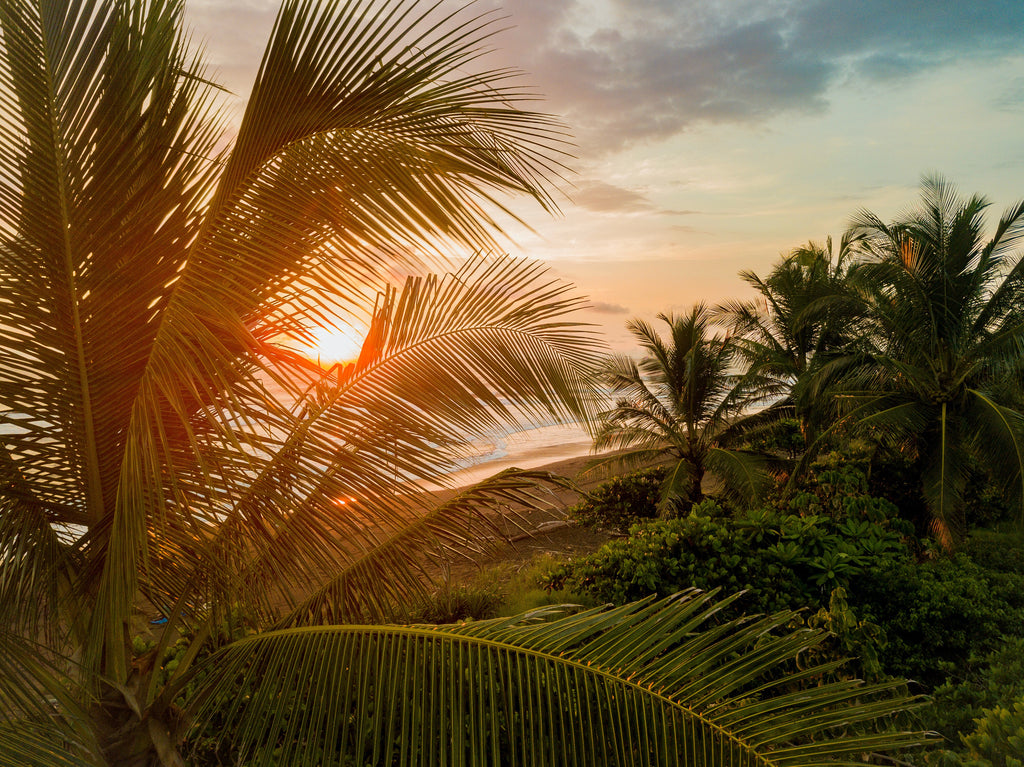 Ask anyone living in Costa Rica about the top party destination, and they will point you directly to Jaco. Jaco is Costa Rica's best-kept secret that the locals have been enjoying for a while. It's quickly transforming into a bustling tourist center where you'll experience the best destination bachelor party.
Jaco is a prime location, and we've got all the best bachelor party ideas to take advantage of all that it has to offer. From the beach to the Jaco strip to the beautiful Costa Rican women, you'll feel like you're in paradise.
Jaco is a small beach town where you can easily make your mark on the city. With the right plan and bachelor party supplies, it will surely be one for the history books. 
Things to do during the day
Hosting a bachelor party in a popular vacation spot like Jaco means that there are tons of things to do during the day and night. Jaco is a place where you don't want to spend too much time indoors. There's too much to experience around town that you should take advantage of during your trip.
To narrow down the list of incredible activities, here are some daytime bachelor party ideas for Jaco:
Hang out at the beach
Explore the rain forest
Ride ATVs to Mirador de Jaco
Catamaran cruise
Hang out at the beach
Jaco beach is the main attraction at Jaco – it's a popular beach destination after all. It's one of the closest beaches to the capital, San Jose, so it attracts lots of locals on vacation.
Most of the local activities center around the beach. Many of the local resorts and bars are beachfront properties. It's a fun place to spend the day. Not only does it have picturesque scenery with golden sands and turquoise water, but there are tons of water activities you can do.
Wouldn't it be fun to learn how to surf at your bachelor party? It's a favorite activity at the beach, and there are plenty of people around to give you some pointers.
Explore the rain forest
Costa Rica is known for its rain forests, and Jaco is not too far away from it. If you're a fan of nature, it's a must-visit place. The rain forests are popular tourist destinations for exploring nature and adventurous activities.
Rain Forest Adventure is a leading company that offers lots of fun activities in the rainforest for large groups. Zipline, high ropes course, and a sky swing are just a few of the things to expect when you book a tour with the company.
A guide will pick up your bachelor group at your accommodation and shuttle you to the site for outdoor fun.
Ride ATVs to Mirador de Jaco
Ready for some off-roading action? ATVs aren't the standard way to get around in Jaco, but it's by far the best! Take an ATV tour to go sightseeing around town.
You can reserve ATVs for the entire group, and you'll go on an excursion to reach the best viewpoint in Jaco. The tours start at Jaco Beach and end at Mirador de Jaco. It's an observation deck offering sweeping views of the scenic coastline.
Be sure to wear your groom hat and groom sash for the photoshoot you're sure to do at the top.
Catamaran Cruise
If views from the beach aren't enough, how about a trip out to sea on a private catamaran cruise. Reserve a private boat experience where you can have water fun, drinks, food, and more.
Sealounge Catamaran Cruise is a premier cruise company in Jaco offering private tours. The boat is large enough to accommodate your entire group. Drinks are served on board as you sail to Playa Fantasia, a private beach club. The staff then prepares you a delicious dinner while you hang out at the beach.
The beach is perfect for snorkeling, swimming, or jumping off the boat!
Where is the best nightlife?
It's not hard to find a good time in Jaco, especially at night. Since it's a major tourist destination, there are a lot of venues that cater to foreigners. It will be a night full of drinking, dancing, and beautiful women – the perfect recipe for a bachelor party.
We'll give you a glimpse at what's to come when you visit Jaco. Here are the best nightlife bachelor party ideas.
Best bars in Jaco
You won't be too far away from the best bars in Jaco after a long day on the beach. Most of the top bars are located on the Jaco strip, which is only minutes away from Jaco Beach. Pastor Diaz Ave and its side streets are where you'll spend most of your time bar hopping.
There's a bar for everyone, and you'll certainly see plenty of girls in them. A few bars to get the party started are:
Jaco Bar
Orange Pub
The Beer House
Many consider Jaco Bar the best bar in Jaco. The atmosphere is incredible and very welcoming to foreigners. It has a great selection of craft beer and wine. Order a few rounds while partying to the live music.
Orange Pub is known for hosting the craziest parties in Jaco. If you can, visit on Ladies Night and you won't be disappointed. The dance floor is always packed with partygoers looking to have a great time.
Get a taste of the local brews at the Beer House. It has the best beer selection in Jaco, featuring craft beer from all parts of Costa Rica. 
Clubs in Jaco
Jaco doesn't have a long list of clubs, which means everybody parties in the same venues. It's great for a bachelor party to keep options simple, and you can always expect a crowd on the party nights.
The nightclubs are an alternative to the bar, and you can surely visit both within the same night. We recommend the clubs to experience the energetic Tico party atmosphere!
The must-visit clubs in Jaco are:
Man Cave
Le Loft
Centerfolds
Man Cave isn't your typical beach club. The modern setting with cool lights is the go-to spot in Jaco. It features live DJs spinning the latest hits, and there will be plenty of drinks flowing all night. The party goes on until 3 AM.
If you can't get enough of the party after Man Cave, you can stop by Le Loft, a famous after-hours club. It's a staple in the local party scene for over a decade and plays incredible music until 5 AM.
Centerfolds is the only strip club in town. You'll have the opportunity to see Costa Rica's finest showing it all as the women perform pole dances and lap dances for you. Many of the girls can speak English to make it a friendly environment and make you feel good. It's bachelor party friendly will special bottle packages. 
Best Restaurants in Jaco
Since Jaco is a major tourist town, you'll find a mix of Costa Rican and international food options. That means it's great to taste the local cuisine, but there are plenty of options if you want to stick to your typical comfort food.
Either way, you decide, the food is terrific in Jaco! Many restaurants are located around town, including the strip of beachfront, where you'll delight in friendly service and quality food.
Let's check out the best places to grab a bite during your Jaco trip.
Best breakfast spots in Jaco
The Jaco sunrise is a daily event that you don't want to miss. Views of the sun rising above the ocean let you know that you're starting a new day in paradise. Since you'll be up early to catch the event, you can head directly to breakfast right after it.
Jaco has plenty of delicious breakfast options – many will remind you of home.
We recommend these breakfast restaurants during your trip:
Sunrise Breakfast Place
Café Mar
Soda Garabito
You'll easily recognize Sunrise Breakfast Place by its bright pink décor. It has a tasty American or English breakfast that will surely fill you up. Café Mar is another popular diner for an American-style breakfast. It's a short distance away from the beach, so that you can head there when you finish for a beach day of recovery.
If you're craving the local favorites, Soda Garabito is known for the traditional Costa Rican breakfast. It has great prices and also English-friendly when ordering.
Getting dinner in Jaco
You'll have such a good time at the beach that you probably won't want to leave. Luckily, you don't have to when it's time for dinner. Jaco has many beachfront restaurants that let you enjoy the beach atmosphere while chowing down some good food.
The best beachfront restaurants in Jaco are:
Jaco Blu Beach Club
Clarita's Beach
Jaco Blu Beach Club is one of the most popular venues. The club has a restaurant right on Jaco Beach. It serves a variety of food. Stick around for sundown when it becomes a lively bar setting. The fun atmosphere is the perfect time for a toast or giving out bachelor party gifts.
Clarita's Beach is a bit quieter since it's away from the main strip. It's located up shore on the beach where you'll have great food, drinks, and views of the ocean.
Where to stay in Jaco
The first thing you'll notice when you arrive in Jaco is that it's a major resort town. You'll find most of the resorts and hotels nearby Jaco Beach. The accommodations offer the convenience of walking to the beach or the main strip.
The best resorts on Jaco Beach are:
Best Western All-Inclusive Resort
Croc's Resort and Casino
Best Western is the first major resort established in Jaco. It kicked off the city as a resort town and is still one of the main options. Since it's all-inclusive, you'll have access to the private pool, tennis courts, bar, and much more.
Croc's Resort is another beachfront resort. It's a fun place for entertainment since it has a casino and nightclub right on the property.
Several other local hotels around town are more budget-friendly but still along the beach area.
Consider booking accommodation through Airbnb. There are many options like this place and this place that can host your entire ground and great for putting up bachelor party decorations.
Best Time to visit Jaco
Costa Rica has two major seasons – the dry season and the rainy season. If you're planning your bachelor party, the best time to go is during the dry season. It can make a huge difference in how much fun you'll have.
The dry season in Costa Rica lasts from November to April. There is significantly less rain so that your planned activities don't get washed out. Keep in mind that it's also the busiest travel season. Many of the resorts and tours are booked fast, so don't hesitate to make reservations.
The rainy season is from May to September. Jaco experiences heavy, daily rain showers. You'll be spending a lot more time indoors and miss out on the beach and other fun activities.
Jaco Bachelor Party Rating – 4 out of 5
If you're looking for an international bachelor party destination, Jaco is surely one to consider. Located just over an hour away from San Jose, it's a growing party destination right on the beach. It has everything you could need, from beautiful views to beautiful women.
Jaco is full of exciting things to do in the day and the night. Since it's still a small beach town, you won't find a large variety of places to party, however. It's great if you're staying a few nights and you'll undoubtedly see most of the best things.
From the laid-back beach vibes in the daytime and the international party flair at night, Jaco is waiting for you to arrive for an insane bachelor party experience.