Plan an Incredible Montreal Bachelor Party (2021 Guide)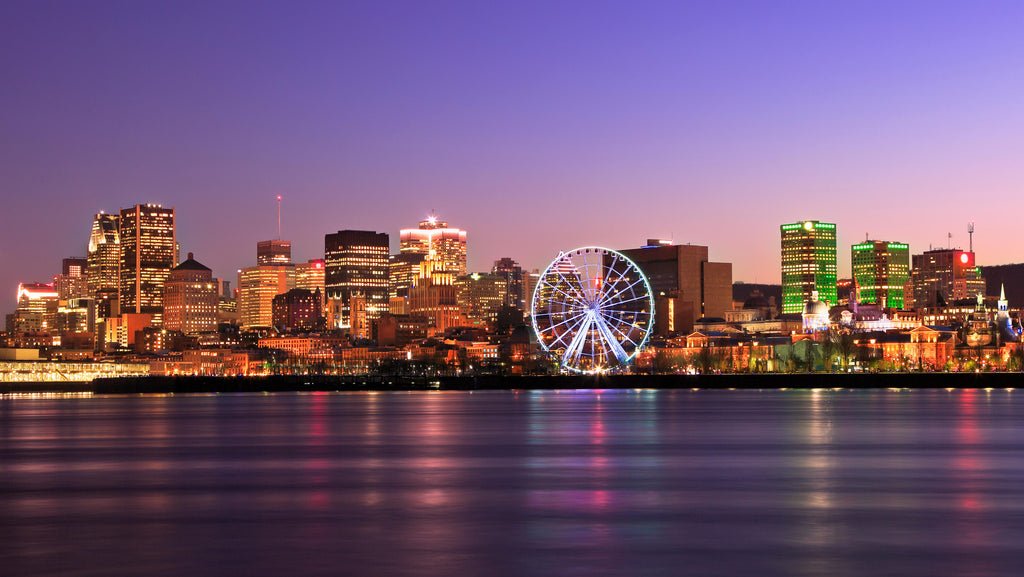 Montreal is one of Canada's prime destinations to host your bachelor party. Spend your weekend bachelor party in Montreal for fun-filled days and crazy parties at night. You've never experienced a city like Montreal. We've got the perfect bachelor party ideas to introduce you to one of Canada's top cities.
Why visit Montreal for your Bachelor Party?
Montreal is a nightlife haven, with plenty of options for drinking and clubbing during your bachelor party. While recovering during the day to prepare for the next night, you'll have plenty of things to keep you busy and entertained. It's a major city to explore with lots of events, landmarks, and outdoor activities.
Planning a bachelor party in Montreal is easy because there's endless fun to have, and you and the boys will end the trip with lots of memories (and secrets).
Things to do in Montreal
Whether you're planning a weekend Bachelor trip to Montreal or adding a few extra days, there are plenty of bachelor party ideas to keep busy during the day, and perhaps work off the guaranteed hangover from the nights before.
If it's your first time in Montreal, you should definitely take some time to explore some of the fantastic sights around the city. Montreal is a major metropolis and the second-largest city in Canada – it's a major tourist destination for bachelor parties, leisure tourism, and more.
Sightseeing in Montreal is one of the best ways to get a feel for the layout of the city – you'll also get a chance to learn how to navigate the major city. Get dressed in your from hat and groom sash and explore the city.
Some of the must-visit landmarks in Montreal include:
We're sure that there will be lots of drinking going on during your bachelor party. The bad news is that you won't be able to drink publicly while walking around to these sites. The good news is that there is always a loophole – Montreal permits public drinking only in the public parks.
If you're craving a quick drink (or a place to smoke marijuana, which is legal in Montreal), then head to one of the large urban parks:
It's where you get to bring out a few bachelor party supplies. You'll have plenty of space for recreation to toss around the football, go cycling, running, hiking, and much more. If you're looking for a place for a quick workout, you can also find outdoor fitness equipment at many of the parks.
If you're looking to add a bit of thrill to your bachelor party, be sure to visit La Ronde Amusement Park. The park, operated by Six Flags, is the second-largest amusement park in Canada. You'll have tons of roller coasters to choose from – we don't recommend these if you're hungover…
The parks can give you a full day of fun with lots of places to find great eats and drinks within the park.
With a city as large as Montreal, you can expect there to be tons of local events happening any time you plan to visit. Montreal is an entertainment center in Quebec, hosting events in some of its landmark stadiums.
Check the events calendar for venues such as the Olympic Stadium or the Bell Center to see what concerts or sporting events may be happening during your time there.
If you're feeling lucky, you can try to win back everything you spent on your trip (and wedding) at the Casino de Montreal. The iconic casino is the largest in Canada. Grab a few drinks and sit around the poker tables to see who will be taking care of the party at night. Money is always one of the best bachelor party gifts.
Montreal is a waterfront city located along the banks of the St. Lawrence River. Head over to the waterfront, and you'll find lots of daytime activities to get you out into the water.
One of the unique experiences is jetboating in the river. Jetboating is a thrill water ride that splashes everyone in the boat with every wave. For a more mellow experience out on the river, you can book a dinner cruise for the bachelor party to enjoy the sights of the riverside before getting the night started.
If you're looking to splurge a bit on your bachelor party, there are lots of private boats to rent at the river docks. That way, you can plan your own party and customize your experience out on the water.
Best nightlife in Montreal
Montreal is one of the top party destinations in Canada so you'll have a lot of bachelor party ideas to fill your itinerary. The diverse city makes it attractive for people of all ages, the perfect guy-to-girl ratio, and plenty of entertainment to party until the early morning hours.
You can look forward to a bachelor party full of exciting nights – stories you might only tell amongst each other. It's a big city with lots to discover and a must-visit destination for bars, nightclubs, and strip clubs.
The Montreal bar scene is a far cry from those wild college bar nights you remember. Montreal creates an energy of its own, hosting some of the best bar parties you've ever been to. People in Montreal love a good drink, so you can find amazing bars centered around the downtown area for everything from tasty drinks to cheap drinks to maximize the bang for your buck. You might get treated to some free shots if you wear your groom hat and groom sash.
A few bars to check out in Montreal are:
These are a few of the many bars in Montreal that each has its own atmosphere. You'll have everything from a laid back, upscale setting, to a crazy rustic environment packed with people ready to party.
Bars in Montreal are a great place to start the night. You can pick up some cheap yet delicious bar food. It's also a great place to meet some ladies to come along with you for the night.
Head down to one of the bars in the evening to start the pre-game for the night. Montreal has over 2,500 bars, so you'll have plenty of options each night for where you want to begin or bar hop.
Nightclubs in Montreal
After a few drinks, your bachelor group is more than ready to really get the night started. If you think the bar scene is impressive in Montreal, just wait until you experience the nightclubs – you'll have lots of unforgettable nights or nights you wish you could remember.
Montreal is an international city, blending Canadian culture with French culture. The diversity makes it one of the best places to party because you can find the perfect atmosphere for the type of music you want, the clientele, and overall club atmosphere.
Nightclubs in Montreal give you everything from rooftop experience with incredible views overlooking the skyline, to more urban settings full of dancing and loud music. Some of the nightclubs you should check out while having your bachelor party in Montreal are:
These are some of the top nightclubs in the city, so you will definitely see lines when you arrive. But it's a bachelor party – splurge a bit on a VIP table, and your group will walk right in and be at the center of the party.
Stripclubs and Afterhours in Montreal
If you still have some energy left in you after the nightclubs, the good news is that the party doesn't have to end there! Most clubs in Montreal close at 3 am, but for you, the night hasn't even peaked yet.
Montreal has some of the best-looking women in the world – one of the best places to experience as a bachelor getting ready to exit the single lifestyle. Give him his last moments with another woman with a private dance at one of the top strip clubs in the city.
Cabarets are popular culture in Montreal and some of the best strip clubs to check out include:
An alternative to the strip club is to head down to Circus Afterhours, one of the top after-hours spots in Montreal. It doesn't open until 2 am and you can party until 9 am. It has multiple dance floors, and showcases live DJs every night. The time will be irrelevant as you continue to drink and dance until the morning.
Best places to eat in Montreal
The blended cultural scene in Montreal makes it a foodie-haven. People travel from all around the world to experience the sumptuous cuisine of the city – luckily, your bachelor party is here so you can check out some of the best spots with less hassle.
We highly doubt that you'll be up and ready for an early morning breakfast during your bachelor party, so we'll skip straight to brunch meals, giving you until the early afternoon to get yourself ready for the outside world.
Montreal has amazing brunch options, with eateries such as:
You'll need heavy meals with lots of protein and carbs to balance out all of the drinking. Les Affamés and Régine Café are perfect options for a plateful of delicious French foods and Montreal favorites.
If you're in the mood to get the day started with morning brew, Réservoir is a great brunch spot established in a brewery. You can taste locally crafted beer while enjoying a hearty meal.
Dinner time is your last chance to fill up on energy before taking on the nightlife in Montreal. You'll need the perfect combination of great food with a pleasant atmosphere – a mix easy to find in Montreal.
Some fantastic dinner options are:
The riverfront location of the city makes it a prime destination for scenic rooftop venues – Terrasse Sur L'Auberge delivers a delicious French menu with drinks, views, and even a live DJ to spark up the nightlife mood.
Since we all love sports, Mister Steer is a popular sports diner that serves some of the best burgers and steak dishes in the city.
Where to Stay in Montreal
Your bachelor party should be spent with more time enjoying the activities than traveling between them. The best place to stay in Montreal is downtown or along the waterfront. You find the city very walkable, and many of the best things to do for your bachelor party will be walking distance from your accommodation.
Many of the top brand name hotels are in downtown Montreal. You can find everything from budget hotels to more luxurious hotel options. One thing to consider for your bachelor party is how many people will be attending.
If you're planning to party with a larger group of guys, it might be better to rent an Airbnb or villa in Montreal. You can fit everybody in one location with plenty of space for pre-gaming and hosting a themed event with bachelor party decorations.
Check out this dope apartment or this one to rent for larger groups.
Best time to visit Montreal
Planning your bachelor party in Montreal means that you'll have to work around the crowded summers and cold winters. The best times to visit Montreal are during the spring or autumn.
Spring and autumn give you perfect weather for enjoying some of the outdoor activities and rooftop venues in the city. The nights won't be as cold, so you can still dress your best without covering up your outfit with a heavy coat. You can expect sunny days and not as much precipitation to keep you indoors.
Spring and autumn are outside of the busy summer tourism time, so there will be a lot more availability for where to stay and making reservations for events or activities. You will have slightly lower prices so you can spend more money on entertainment during the party.
Tips for visiting Montreal
As with any city, there are do's and dont's for having an amazing time. Here are a few tips to keep in mind when planning your bachelor party:
The official language in Montreal is French – a lot of people speak English, but you might want to pick up on a few French phrases to impress the ladies.
Montreal has a very friendly atmosphere. Wear some of your bachelor party gear, and you'll become the center of attention everywhere you go.
Consider making reservations in advance for nightclubs, restaurants, or daytime activities. Montreal is very popular, and it's easy for things to sell out or fill up. You want to be sure that you'll be able to do everything on your bachelor party bucket list during your visit.
Montreal Bachelor Party Rating - 4 out of 5
Montreal is an excellent destination for your bachelor party – it has everything you need, from energetic nightlife, daytime fun, places to eat, and accommodations. You're sure to have an epic time with these bachelor party ideas.
The downside to Montreal is that it's a seasonal destination. A lot of your party planning will be based on when you visit. The colder months mean lots of snow and fewer event to check out.
Pack up your bachelor party supplies and get ready for an incredible party in Montreal.