Plan an Epic South Padre Island Bachelor Party (2021 Guide)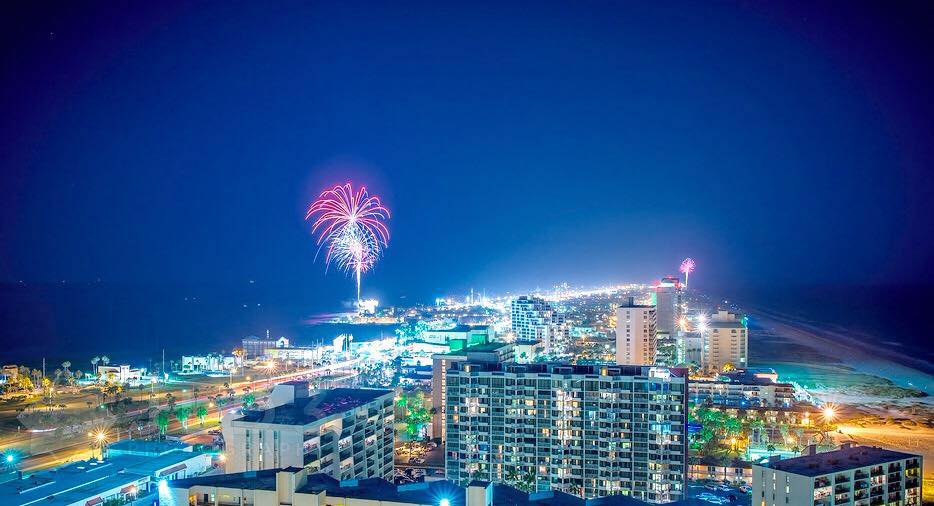 South Padre Island is the place to be for your bachelor party! It's a famous party destination in Texas that brings out the wild side in everyone who visits. If you're looking for an extreme bachelor party experience, South Padre Island is sure to surpass your expectations.
South Padre Island is a small island that packs enormous party energy! Don't forget your bachelor party supplies because you'll put them all to great use during your party experience. From crazy beach parties to party cruises, we've got the best bachelor party ideas to let loose during your celebration.
Round up your bachelor party group, and let's jump into making it the best party ever!
Things to Do During the Day
South Padre Island is a unique destination where you can have just as much fun during the day as you can at night. There's no wonder why it makes an excellent bachelor party destination with a party atmosphere everywhere you go. You'll have plenty of things to see and do to keep you entertained until the night arrives.
Here are a few daytime bachelor party ideas for South Padre Island
Hang out at the beach
Take a dolphin tour
Visit the Port Isabel Lighthouse
Rides at Gravity Park
Go on a party boat cruise
Hang out at the beach
You can't visit South Padre Island without spending some time on the beach. It's a small island, so you'll never be too far away from it. Grab a cooler and other bachelor party supplies and head to the beach to spend the day.

There are lots of things to do on the beach on South Padre Island. On hot days, go for a refreshing swim or rent jet skis to shred through the Gulf of Mexico. The beach stretches the entire shoreline, so there is plenty of room to spread out and toss the football or play a game of beach volleyball.
Take a dolphin tour
Visiting South Padre Island means that you get a chance to meet the famed local residents. There is a community of dolphins living off the shore of the island. Several companies offer dolphin tours to see the marine animals up close.
Reserve a tour experience with Breakaway Cruises to encounter bottlenose dolphins in Laguna Madre Bay. You'll experience a fun boat ride and have your cameras ready to snap photos of the creatures emerging from the water.
Visit the Port Isabel Lighthouse
Take some time to be a tourist on the island so that you have something to tell the fiancé when you return home. The Port Isabel Lighthouse is the most famous landmark on South Padre Island.
The iconic lighthouse towers nearly 60-ft tall. It's open to the public to ascend the stairs to the top and out onto the balcony. It offers the best panoramic view of South Padre Island. Be sure to stop by the visitor center at the foot of the lighthouse to learn more about it.
Rides at Gravity Park
Gravity Park dominates the island's skyline along the coast. It's time to add in some thrill rides to your bachelor party. You'll be catapulted 140-ft into the air by The Rocket or soar above the ground at 110-ft on the Skycoaster. Save your meals for the end!
If you have a competitive spirit, there's a popular go-kart racetrack to see who can finish first. Set a wager that whoever comes in last place has to buy the first round of shots.
Go on a party boat cruise
With all of the cruises available in South Padre Island, a party boat cruise is perfectly designed for anyone celebrating a bachelor party. Companies offer party boat cruises to let you sail out into the gulf and enjoy a crazy time on the water.
The cruises last several hours, giving you plenty of time to get shitfaced out on the water. The boats allow you to BYOB.
South Padre Island Nightlife
South Padre Island nightlife is what gives the island its reputation as a party hub in Texas. What better place to host your bachelor party than a destination that's ready to party as hard as you? Parties on the island always go until the early morning hours. There are plenty of places to stop by during your time there.
Check out some of these bachelor party ideas to experience the best nightlife.
Best bars on South Padre Island
South Padre Island is a drinker's paradise. The entire beach is lined with bars that blur the line between beach and bar venue. You can seamlessly go from relaxing on the beach to grabbing shots at one of the best bars on the island.
While many of the bars get the party started early, by night, they become crazy nightclubs. There are many places to dance the night away on the beach to live DJs and bands.
The must-visit bars and clubs in South Padre Island are:
Clayton's Beach Bar
WannaWanna
Louie's Backyard
Longboard Bar
Tequila Sunset Bar
Trust us, you can look up any South Padre Island party video, and Clayton's Beach Bar will be prominently featured. It's the most famous bar and is located directly on the beach. It's open until 2 AM on the weekends, where it transforms into a massive beach party with live music and dancing. It's the perfect place to walk around with your groom hat and groom sash.
WannaWanna has some of the best drinks on the island. It's known for its signature Piña Coladas and frozen drinks. It also has a beachfront location with live music every night.
Louie's Backyard is a different party vibe. It's a sports bar overlooking the bay from the multi-level deck. It's a fun place to drink with live music and excellent views. Stick around as the night progresses because one of the levels transforms into a vibrant nightclub!
Longboard bar features live concerts on most nights. The large venue has space indoors and outdoors to enjoy in any weather. You're sure to see a large crowd here ready to party on any night.
A lot of people go to Tequila Sunset Bar to witness one of the island's best sunsets. But hang around after the event, and the mellow restaurant vibe will become one of the best places to party in South Padre Island. It's an open-air party venue that features live DJs. It has a lively atmosphere where everyone is there for a great time.
Strip Clubs near South Padre Island
Although there are tons of bars and nightlife in South Padre Island, the island itself doesn't have any strip clubs. Luckily, you can grab a taxi or Uber to one of the nearby clubs on the mainland to continue the party. You'll be glad you decided to go the moment you step inside.
The best strip clubs near South Padre Island are:
Jaguars Harlingen
Stilettos Gentlemen's Club
Jaguars Harlingen is the best after-hours spot that stays open until 5 AM. Reserve a VIP table for your group for the best seat in the house to watch sensual dances from Texas' finest. It's an all-nude club, so you'll see everything you're looking for.
Stilettos Gentlemen's Club is also a great strip club choice. The club is full of gorgeous girls who put on a great show worth every tip on stage and private dances.
Dining in South Padre Island
South Padre Island does an excellent job of providing enough restaurant options to balance out all the drinking. Since it's a popular getaway destination for partygoers and more, there are some great options across the entire island. It's always a great experience dining in South Padre Island, where you can find unique venues with delicious food and unbelievable views.
Let check out some must-visit places to eat when dining in South Padre Island.
Best breakfast spots in South Padre Island
We know that it will be hard to wake up in the morning after a long night of partying. Maybe the idea of a tasty breakfast will persuade you to roll out of bed and attempt the tackle the day. And besides, what better way to cure a hangover than with a hearty breakfast?
These breakfast spots are a favorite for anyone visiting South Padre Island:
The Grapevine Café
Yummies Bistro
Café on the Beach
Go for an excellent pick-me-up breakfast at the Grapevine Café. It's known for its American and Mexican cuisine, so there's likely to be something suitable for everyone. It also has some of the best coffee on the island.
Yummies Bistro has a casual breakfast setting, so feel free to walk in with your beach gear. It serves up all of your breakfast favorites like pancakes, omelets, and mimosas.
Take advantage of the beachfront location of Café on the Beach by enjoying a tasty meal with views of the sea. It gives an authentic local dining experience with dishes like eggs mixed with seafood.
Eating Dinner in South Padre Island
Dinner time is always a special time in South Padre Island. Enjoying the evening sunsets might not be your idea of a bachelor party activity, but the views from the beachfront restaurants are undeniable. It's the perfect setting for making a bachelor party toast and giving bachelor party gifts to the groom-to-be.
Here are a few of the best venues for dinner in South Padre Island:
Pier 19
Laguna BO
Painted Marlin Grille
Pier 19 ranks as one of the top-rated restaurants for its views and seafood. It has an ideal location right on the pier, so it's hard to miss it. It serves fresh seafood dishes and American cuisine. There is even a bar to grab drinks while you wait for your table.
Ask for a seat at the outdoor deck when you dine at Laguna BOB. It's a popular bar and grill that plays live music every night for those eating in. Painted Marlin Grille has a laid-back beach shack theme. Enjoy your meal with delicious cocktails right on the bay.
Where to Stay in South Padre Island?
South Padre Island is a tiny island less than four square miles in size. It means that you can stay anywhere on the island and be near the action. Most of the hotels are located in the island's southern region near the pier, but there are other rentals throughout the entire strip.
Staying at one of the local resorts is always a popular option when visiting South Padre Island for your bachelor party. You'll be right in the heart of the action with perfect accommodations for celebrating.
Pearl and Beach Resort are a couple of the best local resorts, but you can also find big-name hotels to book your stay.
We recommend checking out the rentals on Airbnb. You'll find incredible options like this condo and this condo where you can put up bachelor party decorations and accommodate the entire group in one space.
Best Time to Visit South Padre Island
South Padre Island has excellent weather all year long. The busiest time of year on the island is March-April, when many people celebrate Spring Break. It's mainly college-aged people, so many people like to avoid these months.
But don't worry, there will still be lots of exciting beach parties and other activities at other times during the year. It's a great summer destination or winter escape. The best time to visit depends on the type of crowds you want to party with while you're in town.
South Padre Island Bachelor Party Rating – 4.5 out of 5
South Padre Island is an extreme party destination only reserved for those ready for a wild time. If you've never been to a crazy beach party where everyone is drunk, this is undoubtedly the place to cross it off of your bucket list.
We've covered the best bachelor party ideas for South Padre Island. It's a small island that makes it easy to have a great time. The lively atmosphere and scenic views everywhere you look is the perfect recipe for an excellent bachelor party experience.