Plan a Badass Havana Bachelor Party (2021 Guide)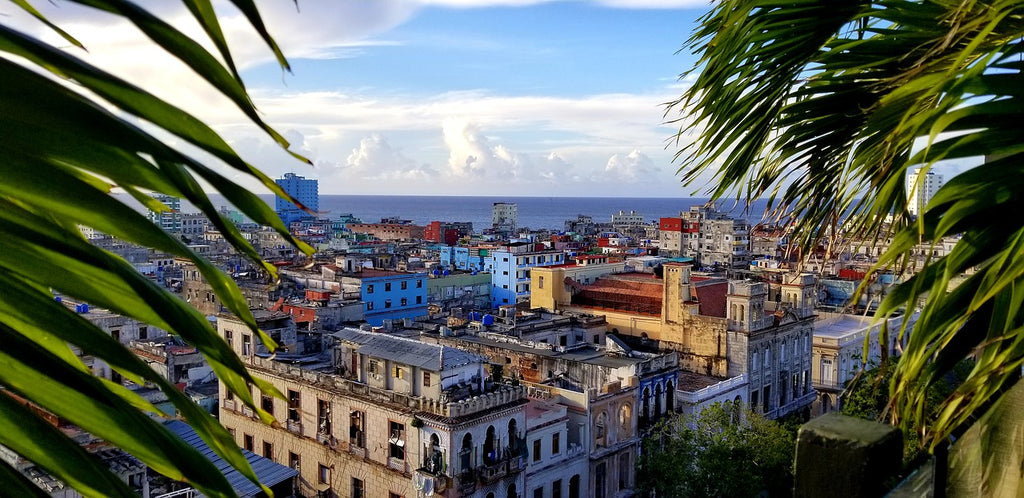 Havana is a hidden gem in the Caribbean where you'll have an unforgettable bachelor party experience. If you're lucky enough to travel to Cuba for your bachelor party, you won't regret the decision. And there are plenty of bachelor party ideas to make it an unforgettable trip.
Havana is the capital of Cuba and a haven for nightlife and entertainment. You'll indeed have some unmentionable nights and stories that it's best to keep within your group of guys. Get ready for longs nights of salsa dancing with the hottest Cuban women you've ever seen and cruising around in an iconic vintage car.
Cuba is very welcoming to host the best bachelor party ever, and we'll show you exactly how to do it!
Before You Visit Havana
Traveling to Cuba is restricted to specific cases for your visit. In your visa process, you'll have to mention your reason for travel. While there are several available options, since it's your bachelor party, the simplest choice will be "support the Cuban people."
Cuba has several restrictions on places to stay or eat. We provide more information on finding the best options for accommodations and dining during your trip.
Tourists are frequent targets for scams and sex workers. Be mindful when walking around Havana, especially at night. Although it's a relatively safe place to travel for foreigners, use caution while hanging out and drinking all night.
Things to Do During the Day
It hasn't been too long since Cuba opened for visitors, so if you find yourself in the intriguing country, it's best not to waste any moment of the trip. Spending your bachelor party in Cuba is exciting since you'll have a chance to explore Havana while recovering from any hangovers from the night before.
Havana has lots of exciting things to explore. Feel free to walk around with your groom hat and groom sash - all the people are friendly.. Some of the best bachelor party ideas for your trip to Havana include:
Explore La Habana Vieja
Take a classic car tour
Visit the beach
Visit a cigar shop/factory
Explore La Habana Vieja
La Habana Vieja, or Old Havana, is one of the central hubs in the city where you'll be surrounded by the iconic architecture and see the local atmosphere. Explore the area to get an authentic glimpse of Cuba.
Walk along the cobblestone streets with vendors and small shops lining either side. You'll undoubtedly run into street performers creating a festive atmosphere regardless of the time of day. It's an excellent place for sightseeing some of the famous landmarks, including Plaza de Armas and the National Building.
There are walking tours available to learn more about the UNESCO World Heritage designed site.
Take a classic car tour
Cuba is an island that seems frozen in a moment of time – from the traditional and colonial architecture to the iconic classic cars populating the streets. We've all seen the famous images of the classic cars amidst the Cuban backdrop. Well, now is your chance to hop inside one of the cars and explore Havana the proper way.
Classic car tours take visitors around to many famous landmarks such as Christ of Havana, San Carlos de la Cabaña Fort, and Revolution Square. You'll have time to stop off at each location for photos.
There's nothing like cruising down the Malecon in a vintage car that creates a memorable bachelor party experience.
Visit the beach
Havana is on Cuba's northern coast, whose shoreline runs along the Gulf of Mexico. You'll find several beaches to hang out for the day. It's a fun destination to bring your bachelor party supplies. Grab drinks, enjoy water sports, admire the views, and check out the beautiful Cuban women.
The best beaches to visit in Havana are Playa Bacuranao, Playa Santa María del Mar, and Playa Guanabo. The beaches are easily accessible – a short ride from downtown and your views will quickly change from buildings to scenic coasts.
Swimming and snorkeling are some of the top activities to do at the beach. You'll have lots of restaurants and vendors for picking up a few beach snacks and drinks.
Visit a cigar shop/factory
Cuba is famous for its cigars – one of the most sought-after delicacies from the island (they make excellent bachelor party gifts). Whether you're a smoker or not, visiting the cigar shops is always a fun thing to do with a group of guys during your trip.
The cigar shops are popular tourist stops to learn more about what makes Cuban cigars so special and to smoke some of the finest cigars available. The shops provide a lounge area for sitting back and enjoying a few puffs. Some of the shops even offer food.
If you're still intrigued by the Cuban cigars, take a cigar factory tour to see how they're made.
Havana Bachelor Party Nightlife
Explore Havana during the day, and you'll already start to feel the party energy emerging from the streets. So, by night, you'll be in for a pleasant surprise when the town transforms into a bustling nightlife hub.
Havana nightlife is one of the most exciting parts of visiting Cuba – it has a culture of fun, drinking, and partying. Add some of these bachelor party ideas to your itinerary for a chance to experience nightlife like nowhere else in the world.
Best bars in Havana
Havana offers a wide range of bars to enjoy during the night. If you're looking for where the action takes place, head to Old Havana (Habana Vieja). The packed streets during the day remain the same at night, except this time, add in a bit of alcohol and a lot more Cuban music.
Some of the hotspots in Old Havana to grab some drinks are:
You can't visit Havana without experiencing a local-style bar. La Bodeguita Del Medio is one of the most popular bars in Old Havana. The small venue showcases the best of Havana with its memorabilia-filled décor. You'll taste the best mojitos while dancing to rhythmic Cuban songs.
Havana also offers modern-style bars, like Azucar!!! Lounge & Bar. You'll understand why the exclamation points are part of the name when you enter the trendy bar. The delicious mojitos and daiquiris are more than enough to get the night started while overlooking Plaza Vieja.
Best clubs in Havana
Dancing is not optional when you party in Havana – it's a part of the culture, so don't be shy to try out a few moves on the dance floor. One of the exciting parts about night clubs in Havana is music diversity. You'll get a taste of popular local music or Latin hits that will surely get your feet moving.
Explore some of the great music and club scenes in Havana at these venues:
Palacio de la Rumba is a Cuban disco where locals enjoying dancing all night. Order some drinks and hit the dance floor for salsa dancing with hot Cuban women.
La Gruta is a local nightclub experience with a more modern taste. The club showcases live DJs spinning the best Cuban Reggaeton music. Order a bottle for the table before heading out on the large dance floor. The club also has multiple bars.
Havana Nightlife Shows and Entertainment
If you're spending a few nights in Havana for your bachelor party, you might have time to check out some live entertainment. Havana nightlife isn't all about wild parties, but some other live shows and events are worth checking out to get a broader scope of the Cuban culture.
Visit these venues for exciting live performances to mix into your bachelor party celebrations:
Jazz Club La Zorra Y El Cuervo is a unique lounge experience that you'll have to see to believe. Enter the red phone booth and emerge into one of Havana's liveliest jazz lounges. Some of the best jazz musicians play at the club that features live music every night. Be sure to arrive early to avoid a long wait to get in – it always reaches capacity.
Havana has a few cabaret-style shows, and the Tropicana Club is one of the favorites amongst tourists. The club is an outdoor venue where you'll see wild costumes, upbeat music, and great dancing. You might even get invited onstage to dance in the show.
Casa de la Música de Miramar is a mansion-turned-club where you'll enjoy live salsa bands performing. Move a few chairs aside and find a beautiful Cuban partner to dance.
What to Eat in Havana?
Admittedly, Cuba won't be the top culinary destination on your list of places to host your bachelor party, but a lot of it is due to government restrictions. There are several trade embargos in the country, so you won't find too many international food options. Also, a lot of the locals were under food rations provided by the government.
Restaurants vary significantly in Havana – quality, government-owned vs. private, and service. It's best to stick near the tourist areas in Havana to find the best food options.
Cuba has several popular dishes that you should give a try during your bachelor party. It might take some exploring to find your ideal restaurant to dine, but if you find these dishes on the menu, you should give them a taste:
Ropa Vieja
Picadillo
Arroz con pollo
Rice and beans
Cuban sandwich
Yuca
Plantains
You'll notice that Cubans love to create a mix of dishes, typically made by adding in lots of common foods to create different meals. Rice-based dishes or soups are very popular.
Every restaurant has its own take on the dishes, but you can be sure that you'll get an authentic Cuban meal, whether dining for lunch or dinner.
Where to Stay in Cuba?
Cuba travel restrictions also apply to where you can stay during your visit. Since your bachelor party will fall under the "support the Cuban people" travel purpose, you have limited options on places to stay.
One of the best ways to truly have a great time in Havana is to stay in an Airbnb rental. Airbnb rentals fall within the travel guidelines as you will be staying in a private residence, therefore benefiting a Cuban family.
There are many options for places to stay in Havana, like this entire house or this apartment. Be sure to read the descriptions of the places you're considering booking through Airbnb. Although the rentals provide you with an entire space for your group, sometimes the host is present, either in the apartment or adjacent space for servicing the rental during your time there.
Most hosts know you'll be there to party, so try to pick a place that doesn't have a family with kids living there. Also ask before putting up bachelor party decorations.
There are lots of hotels in Havana, but not all of them are permitted for US travelers. Before booking a hotel, double-check to make sure that it's not on the restricted list. You can find the updated list on the official US Government site here.
Best Time to Visit Havana
Havana is a growing Caribbean hotspot thanks to the easing of travel restrictions to Cuba. The best time to visit Havana is from December to May.
Cuba has two seasons – dry season and wet season. Dry season coincides with the best time to visit because of the incredible weather you'll experience during your trip. Cuba has a warm to moderate climate all year, and during December-May, you won't get much precipitation. It's perfect for hanging out in the Havana streets and bar hopping.
Wet season lasts from June to November – it's also considered hurricane season. Cuba gets lots of hurricanes passing through the country, which brings lots of rain and windy conditions. Even so, July and August are a slight exception to the rule.
July and August fall within the wet season, but it the peak travel season for Havana because of the summertime tourist rush. These months are also great to plan your bachelor party around because of the local festivals like Carnival. You've never seen a party like Carnival in Havana, so your bachelor party will be 10x more fun. You'll fit right in with your groom hat and groom sash.
Havana Bachelor Party Rating – 4.5 out of 5
Havana is an incredible place with lots of destination bachelor party ideas to have a great time. You'll immediately fall in love with the Cuban hospitality the moment you arrive and unpack your bachelor party supplies. The overall experience of exploring a once-forbidden country during the day and having fun with the locals at night will all make the trip worthwhile.
One of the biggest things to keep in mind during your trip is the restrictions, especially for American travelers. But, if you're able to stay within the regulations as to where you can go, see, and do, you'll have plenty of fun during your bachelor party.