Plan an Epic Medellin Colombia Bachelor Party (2021 Guide)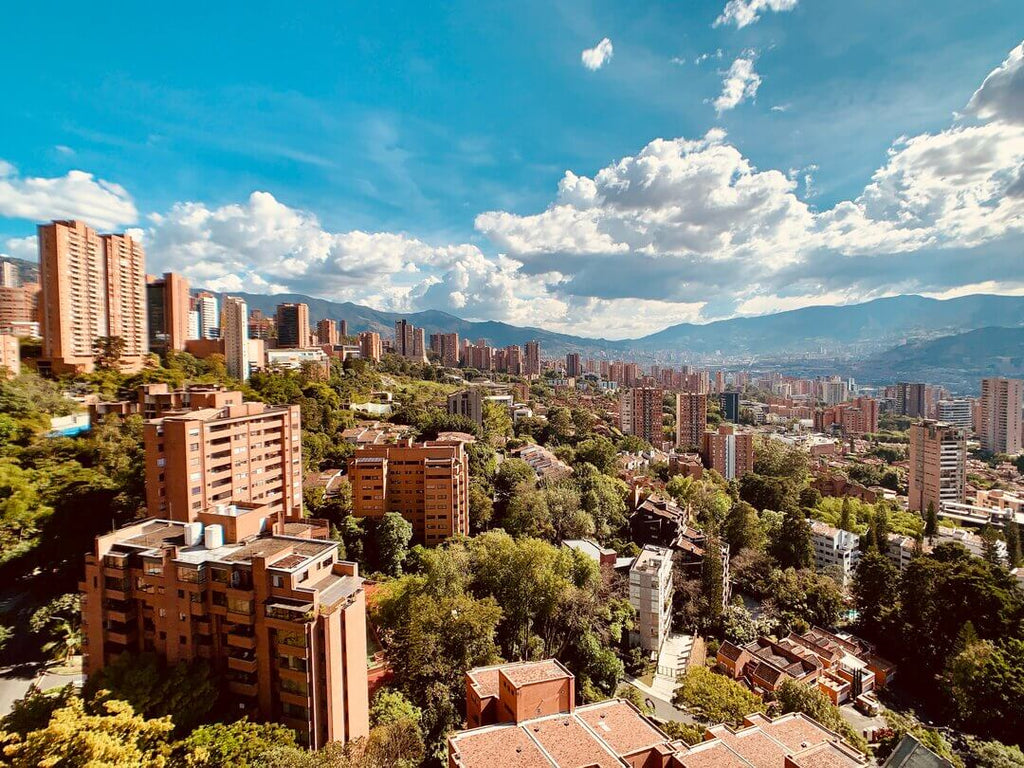 Get ready to start planning your trip to Medellin for your bachelor party! You've probably already heard exciting things about visiting the Colombian destination, well now it's time to consider it to host your amazing bachelor party!
We've got tons of bachelor party ideas for having an unforgettable time in Medellin. As soon as you land, you'll see beautiful women, incredible weather, and a fun ambiance that's perfect for parties. You'll instantly thank us for convincing you to go.
Your Medellin bachelor party will be filled with long, wild nights and fun days, so pack all of your bachelor party supplies and prepare for the experience of a lifetime.
If you want to leave the Medellin experience up to the pros, check out Bachelor Parties Colombia.
Things to Do During the Day
Medellin is a beautiful city that you'll have a great time exploring. A few days during your bachelor party is more than enough time to get to know the city and do all of the fun local things.
Start your day bright and early so that you can make the most of it. We've got some incredible daytime bachelor party ideas for Medellin:
Explore Comuna 13
Go paragliding
Take a walking tour or biking tour
Day trip to Guatapé
Explore Comuna 13
It's no secret that Medellin has a dark history. Comuna 13 was once one of the worst neighborhoods in Medellin. Today, you'd hardly recognize it, thanks to its significant transformation. It's now a must-visit attraction for visitors.
The entire neighborhood is covered in colorful graffiti. The experience starts at the foot of the hill, and you'll pass by incredible works of art drawn on every wall and home. There is a museum that highlights the neighborhood's past and also learning about the artwork.
You can ride the outdoor escalator to the top to get a fantastic viewpoint of the city. Be sure to stop by one of the Michelada stands for a refreshing drink while hanging out.
Go Paragliding
Medellin has a unique layout – it's entirely within a valley surrounded by mountains. As you make your way up the mountains, you'll start to get scenic panoramic views of the entire city. One of the best ways to view Medellin is by paragliding.
Arrange a tour to San Felix with Paragliding Medellin for an adrenaline-rushing activity for the day. You'll ride up to one of the best lookout points and get strapped to a parachute to fly. You'll literally be soaring above all of Medellin with perfect views on a clear day.
Don't worry - you'll be accompanied by a professional during the flight. 
Take a walking tour or biking tour
One of the best ways to experience Medellin is on the ground exploration. It's a place full of history and culture. Several tour companies offer various tours to get to know the city from a local perspective.
You'll travel with a local guide to different parts of the city while hearing fun, interesting stories about Medellin. You can get a walking tour of El Centro to learn about the chubby statues in Plaza Botero or bike around the popular El Poblado neighborhood.
It's a great time to put on your groom hat and groom sash as you make your way around Medellin.
Day trip to Guatapé
If you have a few days in Medellin, you should plan a day trip to Guatapé. It's a popular tourist attraction less than two hours away.
The main highlight of Guatapé is the El Peñol landmark. It's a giant rock protruding from the Earth formed by erosion. You're able to take the stairway to the top of the rock for a fantastic viewpoint of the reservoir.
When you're done taking in the views, head into the town of Guatapé to walk the streets and see colorful buildings. The city showcases traditional architecture, and you'll find many local shops and restaurants to immerse yourself into the authentic Colombian culture.
Where is the Best Nightlife?
You'll soon find out about Colombia that the locals love to have a fun time. Daytime in Medellin is mellow, but it becomes a party haven by the time the sun goes down. It doesn't matter what day of the week you're visiting Medellin; there's always a place to party.
Medellin is a unique city that has multiple fun areas where you'll find bars and nightclubs. Each has different crowds and venue types, but you can be sure that you'll have fun no matter where you go.
We'll give you some excellent nightlife bachelor party ideas for the following areas:
Parque Lleras
La Setenta (70)
Provenza
Parque Lleras
You can't talk about Medellin nightlife without talking about Parque Lleras! It's the go-to party destination, especially for tourists. When you arrive, you'll find a small plaza surrounded by some of the best bars and clubs in Medellin.
There are many hotels in Parque Lleras that have rooftop bars, such as Envy Rooftop and Panorama Rooftop. These are upscale bars that have rooftop pools, lounge seating, and panoramic views of the city.
On the weekends, the area is full of partygoers, and promoters will be calling your name to enter their venue to get a VIP table and dance all night to reggaeton hits. Prizma and Luxury Club are two of the popular spots to have a great time.
Just a heads up, you'll see tons of girls walking around outside in the park. Most of them are working girls, so they aren't just being nice to you.
La Setenta (70)
Parque Lleras is a place that most tourists hang out, but you can get a more local party experience at La Setenta. La Setenta is the prime party hotspot in the neighborhood of Laureles. It's several blocks full of bars and nightclubs.
Every night is a good time on La 70. You can grab a table at popular bars like Cacique and El Tibiri. These bars have a modern look, but you'll find many places with outdoor seating serving cheap beer.
After pre-gaming with some drinks, get ready to hit the dance floor at Oye Bonita or Jennylao, two of the top nightclubs on La 70. You'll have a lot of pop, reggaeton, and Colombian hits that the entire club will be singing and dancing along to.
Provenza
Provenza is an upscale party destination in the Poblado neighborhood. It's definitely a place to check out with a great nightlife scene. It extends a couple of blocks, with the entire street blocked off for pedestrians only.
Provenza has fun places to drink and dance, like Vintrash and Bomboná. These are trendy places where you can find a mixed crowd and music. You can easily hop around to different bars and meet some fun people ready to party.
Strip Clubs in Medellin
You'll see some of the most beautiful women you've ever seen while hanging out in Medellin. But visit the local strip clubs, and you'll indeed be in paradise. Medellin has a major sex industry, so there are plenty of strip clubs to check out around the entire city.
A couple of the favorite strip clubs in Medellin for tourists are:
Both of the clubs are located in Poblado, and you'll find the sexiest women in town. Sit back and enjoy the stage show, and don't hesitate to get a private dance. You'll surely stand out and a foreigner while celebrating your bachelor party, so don't be surprised if you're offered full service.
Where to Eat in Medellin?
Medellin is one of the top places to visit in Colombia, with visitors from all over the world. It's also a popular spot for foreigners to live in and many open restaurants to bring international flavors to the city. It means you'll find restaurants to fit everybody's taste.
You can never go wrong with stopping at a local spot to fill up on delicious Colombian food, but there are plenty of restaurants with modern settings. You can make reservations for your bachelor group to have the ideal spot for making a bachelor party toast and giving out bachelor party gifts.
 Best breakfast in Medellin
If you're not hungover in the morning, it means that you didn't party hard enough the night before! The best way to shake off the hangover is with a hearty meal. And who doesn't love a good cup of coffee in the morning? Colombia is known to have the best coffee in the world.
Head to one of these popular breakfast spots to get the best brew in town and a large plate of tasty eats:
Pergamino Café has multiple locations in Poblado, so either one of them will do the trick. It has the best coffee in Medellin prepared by baristas. It opens early for breakfast and always has baked goods available. Try one of the flaky pastries to accompany your coffee.
Café Revolucion is a popular spot for tourists. The workers speak English, so you don't have to worry about a language barrier. It serves everything from pancakes to breakfast tacos.
Best dinner in Medellin
You'll have endless places to eat for dinner in Medellin. From the small mom-and-pop restaurants to fancy dinners, it's up to you to decide what kind of atmosphere you want to dine in. Our recommendation is to head to Nutibara Avenue, a bustling street with tons of upscale dining options.
The best places to eat on Nutibara are:
Delirio Exquisito is a Tex-Mex restaurant with favorite dishes like tacos and burritos. It also serves sandwiches and pasta. Call ahead for reservations to get a spot on the balcony to eat. The rooftop ambiance is always excellent for a bachelor party meal.
Olivia Pizzeria is an upscale pizza restaurant that has a casual dining setting. You can order a few specialty pizzas for the table that everyone can enjoy.
Where to Stay in Medellin?
Choosing the right place to stay in Medellin can mean a big difference in how much you enjoy your trip. There are several neighborhoods and a fair share of undesirable places to be. But don't worry, if you stick to these areas, you'll feel plenty safe in the day or night so that you can have fun in peace:
Poblado is the most upscale neighborhood in Medellin, mainly because of all of the foreigners buying property there and prominent hotels. It's the best place to stay where you'll be in a modern part of the city with tons of restaurants, shopping malls, nightlife nearby.
You can walk to most places around Poblado, and everything is just a short taxi drive away. 
If you're looking at getting an Airbnb in Medellin, Poblado is also the place to browse. You'll find incredible luxury condos and mansions that accommodate large groups. Check out a place like this or this that make the ideal bachelor party pad. Add a few bachelor party decorations to make it festive for the occasion.
Laureles is another excellent option. It's considered the middle-class area in Medellin and also near restaurants and nightlife. You'll be within walking distance to the clubs on La 70 and restaurants on Nutibara. Inntu is one of the most modern hotels in the area and plenty of budget options along La Setenta.
Before You Visit
There are some things you'll want to keep in mind before you travel to Medellin for your bachelor party. You can have the best time ever as long as you follow these tips during your time there:
Safety – Medellin is much safer than it was in the past, but stay aware, especially as you start to drink. Foreigners always stick out from the crowd.
Working Girls – Medellin is one of the world's sex capitals, and many people go for sex tourism. Girls that approach your tables and want you to buy them drinks may have other things in mind that they want to sell you.
Language – Medellin is predominantly Spanish-speaking. You'll encounter lots of foreigners when hanging out in Poblado. It's where you'll find the most English spoken.
Medellin Bachelor Party Rating – 5 out of 5
You can never go wrong with Colombia for your bachelor party. Medellin is one of the tourist hotspots and the perfect setting for hosting a bachelor party. It's a unique place where it's easy to get anything you could imagine (and more).
We've given you plenty of bachelor party ideas for a few days in Medellin to keep you entertained. It will surely be one of the parties you'll bring home secrets between your trusted group of guys because it's sure to be a crazy adventure.