Plan a Badass Scottsdale Bachelor Party (2021 Guide)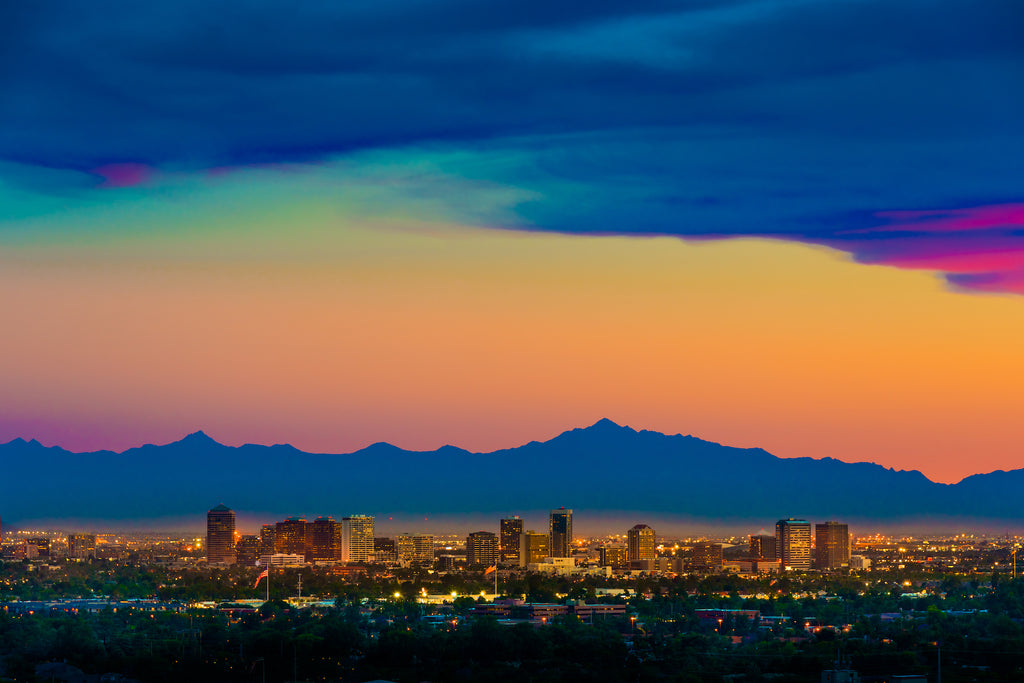 Thinking about hosting your bachelor party in Scottsdale? You're making a wise choice to hang out in Scottsdale as you'll get to discover one of Arizona's party hubs.
Scottsdale is located less than 30 minutes away from Phoenix, the capital, so lots of people spend their weekends hanging out in the town. You'll find lots of locals and tourists while hanging out in the city's prime entertainment hub, Old Town.

You'll have plenty of bachelor party ideas to maximize your time in Scottsdale. There are lots of activities explicitly catered to having a blast during your bachelor party. If you're looking for great weather, lots of drinking, and nightlife, then Scottsdale is the place to be!
Day time fun in Scottsdale

Scottsdale is a party hub in Arizona. You won't even have to wait until the nightlife because there's plenty of bachelor party ideas during the day in Scottsdale to keep you in the party spirits.

Hope you're prepared for the heat because the sun won't be shy during the day. If you need a place to cool off, how about enjoying one of the best day parties in Scottsdale. Maya Day + Nightclub is one of the most well-known venues in the city for enjoying the outdoor pool in a party environment.


Locals enjoy the venue because it brings the excitement of Las Vegas right to them without having to travel far. You'll have plenty of drinks flowing around, fantastic music from the live DJs, and a packed pool full of party-goers looking to have a great time.

Scottsdale is a famous golf destination, and one venue, in particular, lets you get the best of both worlds. Plan to visit TopGolf during your bachelor party for a unique way to liven up the game of golf.

TopGolf combines the fun of golf with party entertainment. The venue features a high-tech driving range for you to practice the perfect swing. When you need a break from the putting green, head over to the lounge and enjoy hand-crafted cocktails or a cold brew. You can even enjoy a delicious meal in between puts.

If it's your first time in Scottsdale, you might consider sightseeing, but there's a proper way to do it since you're celebrating at a bachelor party. Scottsdale's Old Town is one of the most popular destinations for visitors. Not only does it have great sights and attractions, but it's also known as the entertainment hub of the city.
It's a fun place to bring out your bachelor party supplies like groom hat, groom sash, and party t-shirts.

One of the best ways to explore Old Town is with the Arizona Party Bike Company!

Arizona Party Bike is a unique experience of riding on a group bicycle through Old Town while enjoying drinks along the way – think of it as an open-air party bus. Up to 15 groomsmen can sip drinks together while cruising between a few of the top pubs in the area.


Scottsdale is in the middle of the desert, so you can imagine that there's plenty of space for enjoying your group. You'd be amazed at the kinds of mansions and villas you can rent here that are bachelor-party-friendly.

Choose one of your days in town to throw one of the craziest bachelor house parties reminiscent of your college glory days. Stock your house with lots of beer, liquor, food, and maybe even a few strippers (you didn't hear it from us).

You'll have access to your own private pool, golf course, or maybe even a lazy river for planning the perfect day party without even leaving home.

Best Nightlife in Scottsdale

Although the weather might be slightly cooler than the daytime in Scottsdale, the bachelor party activities will just be heating up as you experience some of the best nightlife in Arizona. Scottsdale is one of the top nightlife destinations in the state, providing you with lots of bachelor party ideas for unmentionable fun.

Private Party and Party Buses

Many people spending their bachelor party in Scottsdale rent a private villa or mansion for a couple of days. Did you know that many of these places welcome you to host your own parties? Other cities might be hard to find a suitable location, but in Scottsdale, you can enjoy your own nighttime party around your private pool.

One of the best ways to experience Scottsdale nightlife is via a party bus. Gather all of the groomsmen and climb aboard the bus designed for a great night. Enjoy music, drinks, and party lights as you bounce to some of the local hot spots. A groom hat and groom sash are essential for the occasion.


Bars

Scottsdale is a town full of fun and exciting bars, thanks to the youthful atmosphere – it's a college town and also a hotspot for young professionals to party. You'll find some very unique bars with different atmospheres, music, and sights, depending on the mood you're going for during your bachelor party. Some of the favorite spots to check out are:



If you had a great time exploring Scottsdale's Old Town during the day, you might as well plan to head back to the area to enjoy some of the best nightlife venues. Dierks Bentley's Whisky Row gives a fun Western vibe, while sports enthusiasts will have plenty of screens and cheering fans to celebrate a victory at the Fox Cigar Bar.

Nightclubs

Think of the Scottsdale bar scene as the pregame to the real fun. Try not to get too drunk at the bars because it's not until later in the night that the nightclubs open up, giving you some fun places to party with your entire group. Whether you want to book VIP reservations or hit the dance floor, some of the clubs to visit during your trip are:




Sure, we've already mentioned Maya Day + Nightclub, but the pool party atmosphere quickly transforms into a Vegas-style club at night. Dance the night away to high energy DJs, and you'll have your choice of lots of signature drinks. The weather in Scottsdale is plenty warm to enjoy the outdoor pool even at night.  Book bottle service in Scottsdale with Discotech app! You can browse upcoming events, see table pricing, buy tickets, and book tables at all the best nightclubs and pool parties in Scottsdale.
If you're seeking a more mature crowd to party with, but still has a fun party scene, Dakota is a top choice for locals and visitors to the city. Wasted Grain gives a bit more flexibility for how to party, thanks to its three bars. Find your favorite bar and dance floor, and prepare for a night full of fun.

Stripclubs

A word of advice: don't let your fiancé know that you'll be spending your bachelor party in Scottsdale with a night out on the town because if all goes as planned, you'll inevitably end up at one of the many strip clubs in the city.

They don't call Old Town the entertainment district for nothing – it's where you can find a lot of strip club options for having your choice of ladies for the night. Some of the best strip clubs in Scottsdale are:



You don't have to travel all the way to New Orleans to experience the thrill of Bourbon Street because this strip club has everything you need and more. Just be sure to bring lots of cash because one dance experience in the VIP Room, and you might not want to leave.

By now, you've probably already seen some of the top-rated girls in Scottsdale enjoying the nightlife. If you didn't have any luck interacting in the bars, swing by the Candy Store for a private dance from some of the city's most attractive women. There isn't even a dress code, so come as you are!

Where to Eat in Scottsdale?

With so much drinking and fun awaiting you in Scottsdale, it's best to figure out where you'll be filling your belly to sustain the bachelor party. Scottsdale is the wild west where you'll find some of the American favorites prepared better than you could imagine. From breakfast to dinner, you'll have delicious meals to fill up on.

Breakfast in Scottsdale

Even though you'll be out partying every night, it's worthwhile to wake up in time to experience breakfast in Scottsdale. Not too many places have a breakfast scene worth writing home about, but Scottsdale is part of a famous Breakfast Belt, a strip of must-try restaurants stretching from Phoenix.


Some of the best breakfast spots to check out in Scottsdale include:


These diners give you options to personalize your breakfast, or if you happen to wake up later than usual, a chance to get breakfast all-day.
Dinner in Scottsdale
While experiencing the amazing city of Scottsdale, you may as well add a Western-style dinner to the bachelor party itinerary. There's plenty of spots to taste some of the local favorites. They also offer a fun environment for sharing bachelor party gifts and making a toast to the groom-to-be.

You'll have the perfect western ambiance in the Roaring Fork with American food favorites cooked over an open-flame grill. To get a bit of culture, head into the Old Town to dine in at The Mission Old Town for some Latin favorites and amazing cocktails to start the evening.

Where to Stay in Scottsdale?

Scottsdale has plenty of accommodation options suitable for your bachelor party. You can find everything from hotels to villa rentals. Depending on your party size, you might prefer one accommodation style over the other. It also depends on what you're planning to do during your bachelor festivities.

If you're staying in a hotel, consider staying in Scottsdale's Old Town district. You'll be in the center of the action when you stay in the city's entertainment hub. Many visitors to Scottsdale choose to stay here, so you'll have plenty of options when it comes to finding rooms, whether major hotel chains or some of the local options.

If you're expecting your bachelor party to get a bit rowdier (or to take advantage of some of the private activities we've discussed above), consider renting your own place. Scottsdale is a relatively affordable city and surprisingly accommodating for bachelor parties.


There are lots of rentals that support large parties so bring your themed bachelor party decorations to put up. Check out some of the houses just outside of the city or maybe throw a big party in this one for the groom-to-be.

It's easy getting around Scottsdale, so even if you aren't directly in the party hub, you can quickly get to and from your party destinations.

Best Time to Visit Scottsdale?

Let's be honest, Scottsdale is in the middle of the desert – pretty much all year long you can expect hot, dry climate and lots of sunshine. There won't be too many rainy days to ruin your bachelor party, but sometimes the heat might be a bit too unbearable to enjoy the outdoors fully.

If you're planning a bachelor party in Scottsdale, the best time to visit is in the Spring to early Summer. Think about making your party plans around March to May.

The period is outside of the busy season so that you can find great deals on accommodations and activities around town. The weather is also slightly cooler than the peak summer months when it's almost preferred to stay indoors.

Before You Visit

If your bachelor party is longer than just a weekend, consider visiting Phoenix, just a short drive away, for even more things to do during your party.

Scottsdale is among the top-rated college towns in the US. While there are lots of bars and nightlife, many of the venues cater to a college crowd. Keep that in mind when choosing the best places you want to party.

Scottsdale Bachelor Party Rating – 3 out of 5


Scottsdale is definitely a party town, but that's essentially the main thing you'll be doing during your visit. Since it's the desert (and Wild West), most of the fun for locals revolves around drinking. And we've given you plenty of bachelor party ideas for drinking the entire time.

When it comes to the bar scene, Scottsdale is one of the best destinations. If you want a bit more options for venues such as upscale nightclubs or lounges, the selection is a lot fewer. Luckily with the right bachelor party supplies, everywhere becomes a fun destination.

To truly customize your bachelor party experience in Scottsdale, we recommend renting your own place and host your private parties. There are lots of great options for places to stay while utilizing the rest of the city to supplement your festivities.