Plan a Badass Denver Bachelor Party (2021 Guide)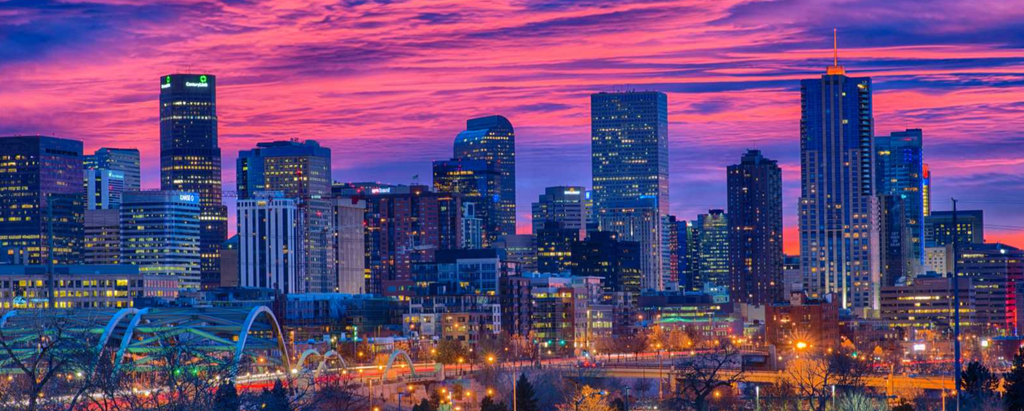 Get ready for an action-packed bachelor party in Denver. Denver is a popular bachelor party destination with unique offerings only found here. You'll get your official Mile High welcome when you embark on some of the exciting bachelor party ideas for daytime and nightlife adventures in Denver.
Denver is a favorite destination to explore the outdoors – there are many parks and outdoor attractions for nature-lovers. You can mix in a bit of nature with enjoying the vices of your choice when you visit Denver.
(Almost) everything is legal in Denver, so you have no restrictions on what you can do at your bachelor party.
We've created the best bachelor party guide in Denver so that you can make plans for the best party ever. You'll even get insight to some bachelor party supplies to bring along.
If you're thinking about hosting your party in Denver, keep reading to find out how to create unforgettable memories!
Things to do during the day in Denver
Spending time in the Mile High city for your bachelor party can be a lot of fun – you'll find yourself thoroughly entertained no matter the time of day. Before getting ready to explore the Denver nightlife, there are some bachelor party ideas that you should add to your Denver bachelor party bucket list.
Sports

Explore outdoors

Brewery and marijuana tours
Denver is a major sports city, with teams in each of the big four sports. The city has shown promise for the sports franchises with several national titles and hopes for more.
One of the things to do on your bachelor party in Denver is to explore the local sports culture. Two ways to accomplish it is with tours of the stadiums or going to a game.
Depending on when you have your bachelor party, you might be able to check out a Colorado Rockies game at Coors Field, the Denver Broncos at Empower Field, or the Denver Nuggets and Colorado Avalanche at the Pepsi Center.
You can cheer on the teams with tens of thousands of fans at every game. It's the perfect venue to wear your groom hat and groom sash. If you don't make it to a game, there are plenty of sports bars to hang out in and feel the same amount of energy while enjoying some local brew.
Denver is called the Mile High City because of the city's elevation. Its high altitude is thanks to the surrounding mountain ranges – it's a popular place for outdoor recreation.
When the weather is great in Denver, you'll find a lot of people enjoying the outdoors. You have a lot of options for things you can do for your bachelor party to immerse yourself in the outdoor scenery.
Some of the nearby parks to explore are Red Rocks Park, Chatfield State Park, or if you're up for a drive, Rocky Mountain National Park.
Enjoying the outdoors is a great place for wild activities and drinking with your partygoers. Favorite activities to do are hiking, rock climbing, camping, and sightseeing. Be sure to bring your hiking shoes because you're in for an adventure at either of the parks.
Everyone has their vices, and what better time to bring them out than at your bachelor party. Denver is becoming well-known for brew tourism and marijuana tourism – it has a bustling industry for them both, and you get the chance to see them up close.
There are lots of brew tours in Denver, taking you to breweries, including the Blue Moon Brewing Company, the Great Divide Brewing Co, Wynkoop Brewing Company, and more.
Your bachelor party will already consist of lots of drinking, and the brew tours let you get behind the scenes of some of your favorite beers to see the production process – and even have a chance at taste testing.
Marijuana tourism is also very popular in Denver since it was the first place to legalize recreational use in the US. Just like brew tours, the marijuana tours take visitors to some of the favorite dispensaries in Denver to see behind the scenes of their operations and discover the other reason why it's called the Mile High city.
Where is the best nightlife in Denver?
In Denver, the day doesn't end when the sun goes down, especially for your bachelor party – in fact, the best part of the day be might be starting. Denver nightlife is vibrant, revealing a city full of high energy venues to hang out.
Whether you're looking for a bar scene or nightclubs to celebrate your bachelor party, we'll take a look at some of the best bachelor party ideas for nightlife in Denver.
Sports Bars
Nightclubs
Stripclubs/Afterhours
Sports Bars
Sports in Denver are a significant part of the city identity, so you can expect to find lots of unique sports bars to kick off the night. Sports bars are fun for watching the games, pregaming, or enjoying some of the delicious food served.
Some of the top sports bars to check out during your time in Denver are:
Coors Field is home to the Colorado Rockies – after each victory, join the fans at the Jackson's Denver bar, a popular sports bar near the ballpark. The bar will be packed with people and plenty of drink options to keep your spirits flowing. The bar also has a rooftop patio with great views of the ballpark and city.
Skiing is a popular pastime for Denver locals, and the Stoney's Bar and Grill gives visitors a ski-resort theme atmosphere with live music.
Nightclubs in Denver
Bars in Denver are a great place to start the night, but there's plenty more nightlife to enjoy for your bachelor party. Hopefully, you've saved up some energy because there are a few nightclub spots you don't want to miss:
Your bachelor party might be a mix of guys with different tastes, so you can cater to everyone at a venue with lots of options. Club Vinyl lets you party on four floors with a dance floor on each one. The Church Nightclub is a church-turned-club with different music playing in each room.
If you enjoy music, one club to party at is Temple Nightclub. The club has one of the best sound systems in the city combined with mesmerizing lighting. You can always find live DJ sets playing at the venue.
Strip Clubs and After hours
You can't have a successful bachelor party without at least going to a strip club on one of the nights. Lucky for you, Denver has several excellent options for strip clubs or after-hours partying.
Two of the favorite local spots are:
Diamond Cabaret is one of the larger strip clubs in Denver and opens until 4 am. You'll have an excellent selection of women for private dancing or enjoying the stage show. For after-hours entertainment, you can go upstairs to the Diamond After Dark experience.
As an ode to the city's reputation, the Mile High Men's Club is one of the newest strip clubs in Denver. The upscale strip club features stylish décor on two stories for a luxurious atmosphere and beautiful women. You might even get special treatment if they spot you with your groom hat and groom sash.
Where to eat in Denver
Lots of drinking during your bachelor party is almost a given when you visit Denver. If you're looking for a way to soak up some of the alcohol or to satisfy your munchies, Denver has lots of tasty places to eat that will do the trick.
In between partying like rock stars, you can dine like a king for all meals of the day. We'll take a look at some of the best places to go for breakfast, brunch, and dinner.
Breakfast and Brunch
The morning time is an interesting time for any bachelor party. Most of it is spent trying to recap the events from the night before and checking your bank account to make sure you didn't make any drunken mistakes.
If your account is still in good standings, sober up a bit from that hangover by eating some great food at these places:
Denver has several restaurants catering specifically to the breakfast and brunch crowds. In fact, these restaurants are only open from 7 am to 2-2:30 pm, so you have a small window to taste some of Denver's best.
Snooze an A.M. Eatery is a famous spot for unique breakfast options. We suggest dining in to enjoy the retro-style ambiance. If you're looking for region-specific meals, Lucile Creole Café serves up the best creole brunch in Denver, and Sassafras American Eatery is a favorite for southern-style breakfast.
Dinner
Make sure to get a decent meal every night that you're planning to party in Denver – the best way to prevent a hangover is to prepare for it before you start drinking.
Denver has lots of fantastic dining options to give you an authentic local experience. We recommend eating at the following places:
Prepare yourself for a packed restaurant at Linger, a top-rated place to eat and a local favorite. You should make reservations for your group to ensure you get in, and the food will not disappoint. Don't forget to check out the rooftop lounge where you can make your toast to the bachelor and give out bachelor party gifts.
Let's be honest: you'll probably be visiting the breweries for the beer, but they're also great places to eat. Visit the Denver Beer Co, for example, for a great selection of food trucks to accompany your brew flight.
Where to Stay in Denver
Denver is the capital and largest city in Colorado. The metropolis has lots of places to stay. Unlike many bachelor party destinations, Denver doesn't have a concentrated place where most of the action happens. You'll most likely be traveling around the city to take advantage of all it has to offer.
Some of the best places to stay in Denver are in the Downtown or Central. You'll find a lot of hotels open in these districts and easy to get around from them.
If you're expecting a large group for your bachelor party, or want more privacy for your party, consider renting a house on Airbnb. You can find places like this or this that have enough space for your entire group and amenities for having a house party or grilling out at home. Feel free to put up your favorite bachelor party decorations.
One of the unique things about having your bachelor party in Denver is enjoying the outdoors. You might want to consider camping out one night during your stay in Denver. There are lots of campgrounds, such as at Cherry Creek State Park, where you can stay overnight in a tent or RV.
Best time to visit Denver
Thinking about hosting your bachelor party in Denver? The best time to visit the city depends on what you plan to do. Denver is a year-round destination with varying attractions based on the season.
Denver has great weather during the Spring and Summer months. You'll get to enjoy the outdoors, sunny days, and find a lot of events happening around town. Summer is the busy season for Denver, so reservations might be necessary when going to the popular venues.
Did you know that Denver is a popular winter destination? You can still enjoy the outdoors during the Denver wintertime – it's a famous ski and snowboard destination with lots of designated resorts for the sport.
Denver Bachelor Party Rating – 4.5/5
Denver is a great choice for hosting your bachelor party. Consider it a gentlemen's retreat as you get to experience a city designed for the boys. You'll be well prepared for the mile high adventure with bachelor party supplies in hand.
From sports to nature, you'll feel like a man again as you enjoy many of these bachelor party ideas. Denver has a lot of different things to do to keep your entire bachelor party entertaining, even while nursing your hangovers.
As for the nightlife, Denver transforms into an epicenter for fun. The unique clubs and beautiful women are more than enough to keep you captivated every night. You taste some of the best drinks in the US, thanks to the trendy local brewery scene.
If you have high expectations for your bachelor party, Denver is a city that's sure to deliver.
David Chew