Plan an Epic Sosua Dominican Republic Bachelor Party (2021 Guide)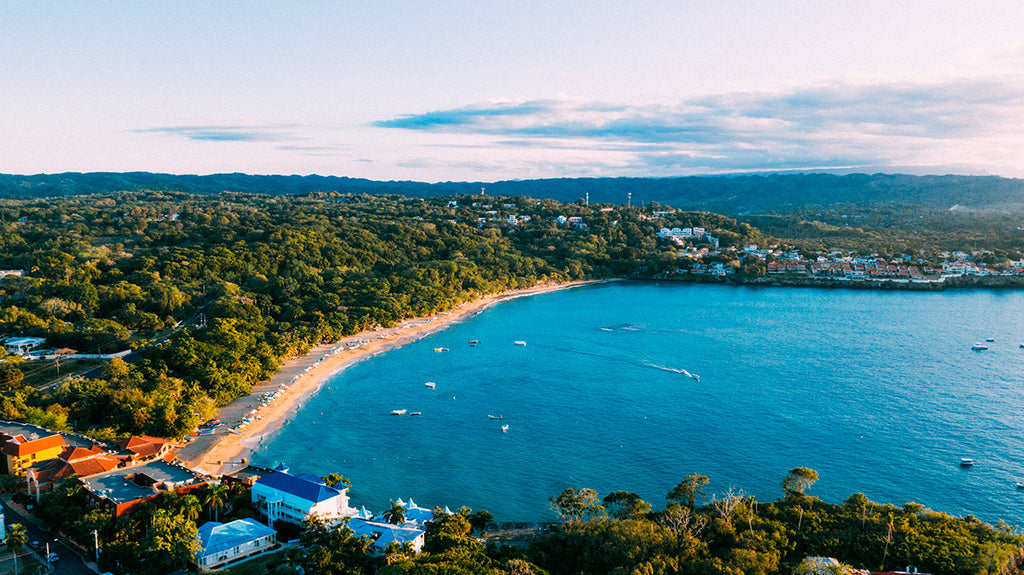 If you're thinking about visiting Sosua for your bachelor party, you'll soon realize that it's a bachelor's paradise. With the beautiful weather, beautiful beaches, and beautiful women, what is there not to like about Sosua!
You're in for an exciting bachelor party when you set out to one of the most infamous beach towns in the world. You'll encounter the most beautiful women you've ever seen and are always ready for relations. Add in a weekend full of alcohol at a private villa, and it's the perfect bachelor party scenario.
We've got the perfect tips for you to have an awesome time getting shitfaced in Sosua. We'll let you know all of the bachelor party supplies that you need to gear up for one of the most insane parties you could ever imagine.
Things to Do During the Day
Sosua is a destination in the Dominican Republic as beautiful as the women that live there. You'll soon realize that you're in paradise, and you should take full advantage of it during your bachelor party.
The good news about Sosua is that you can have fun around the clock. So get the day started early by enjoying some daytime activities that are sure to be just as fun as the nightlife.
The best daytime bachelor party ideas in Sosua are:
Visit the beach
Walk Pedro Clisante Strip
Host a boat party
Ride Dune Buggies
Visit the beach
Sosua is located on the island's northern coast, where you'll find the best beaches. The beach is always a popular hangout, regardless of if you're a local or visitor. There are several beach options, each with a different atmosphere.
The most popular beach in Sosua is Sosua Beach. It has two main sections to explore. The walkway alongside the beach is lined with bars, restaurants, and shops. And then, the main beach area where you can enjoy water activities like swimming and snorkeling.
For a more laidback beach experience, visit Playa Alicia, a tranquil setting, or enjoy Kitesurfing at Encuentro Beach.
Walk Pedro Clisante Strip
Pedro Clisante Strip is a prominent area in Sosua where many shops, restaurants, hotels, and bars are located. It's one of the areas that gives Sosua its reputation as a bachelor's haven. It's an excellent place to go people-watching – it's always busy with local traffic and people handing out.
Even during the day, you'll find lots of "mangoes," or street girls, walking the streets. If you like attention, wear your groom hat and groom sash, and you'll have girls calling out to you nonstop.
The best thing to do at Pedro Clisante Strip during the day is to grab a few drinks and sit along the sidewalk and enjoy the views.
Host a boat party
Sosua is definitely a party hotspot in the Dominican Republic. It's a place designed for fun, even during the day. You don't have to wait until the nightlife to start partying because you can have some wild experiences even with the sun up.
You can reserve a boat and host your own boat party just off the coast of the island. You'll climb aboard a large catamaran boat and sail out, where you'll have views of the coast, incredible music, and lots of booze. It won't be hard to get some girls to join in on the fun!
Ride Dune Buggies and ATVs
You can walk to a lot of places in Sosua, but what fun is that? Go on a guided tour of the island on high-speed dune buggies and ATVs. It combines sightseeing with a thrill ride on the fun four-wheelers.
Cabarete Tours and Mel' Tours are great options for booking tours. Every person will get their own vehicle as you ride around to different parts of the area – Puerto Plata, Cabarete, and Sosua. You'll get picture-worthy views of the coast and even get some off-roading action to really kick up the vehicle in high gear.
Best Nightlife in Sosua
Nightlife is not hard to find in Sosua. In fact, most times, you'll run right into it as soon as you step outside of your hotel. From the bars to the beach to the street life, there's plenty to keep you entertained during your Sosua bachelor party.
We have some amazing bachelor party ideas for unbelievable nightlife in Sosua.
Best bars in Sosua
Most of the bars in Sosua have an open design that you can just walk right up to from the street. It makes it easy to walk past and scout where all the action is before entering a venue.
What makes Sosua stand out is the beach bars. Sosua Beach is a popular place to go to enjoy the nightlife. There are tons of bars lining the beach that play music and sometimes host live bands and DJs. Go to the bar to order drinks and sit in the patio areas to enjoy the vibrant atmosphere. 
Many of the other bars worth checking out are along the Pedro Clisante Strip. These bars are always lively:
You can enjoy strong cocktails and the classic Presidente beer. The venues also play music all night. So feel free to dance or have some fun with the girls hanging out inside of them.
Best Nightclubs in Sosua
If you haven't run off with one of the girls yet and still in party mode, you can find places to drink and dance until 3 AM. And you won't even have to go too far.
Most of the nightlife action happens at Pedro Clisante. While you're bar hopping, drop by one of the local nightclubs where you'll have plenty of fun. The best nightclubs to visit in Sosua are:
Diamond Club and Lounge
NYC Drink
Jolly Roger
Diamond Club and Lounge is a modern disco setting. It's a spacious venue with a large dance floor where you can vibe out to Latin hits all night long. Grab a section and a few bottles for the table and get ready for a fun atmosphere. 
There are many Dominicans who live in New York and vice-versa, so it's no surprise to see the influence in Sosua. NYC Drink is a fun nightclub where you'll always find events happening. It has bottle service or grab a bucket of Presidente's to last the entire night.
Jolly Roger is another staple to the Pedro Clisante party scene. It's foreign-owned, so it's popular with people visiting Sosua. By day it's a restaurant, but it stays open until 3 AM on the weekends. It's known for host live music events and even karaoke nights. 
Girls in Sosua
It's literally impossible not to find girls in Sosua. You'll see girls walking around during the daytime and nighttime. The street girls are called "mangoes," so if you hear the term, you'll be prepared for what to expect.
A quick heads up, Sosua is famous as one of the sex capitals in the world. It's a small city where most girls are there looking for money in exchange for services. While the government tried to clean up its reputation by shutting down local brothels, the girls just relocated to other places.
If you're looking to have fun with a girl for the night, you can find plenty hanging out on the Pedro Clisante Strip. Girls can tell that you're a foreigner and will literally grab you as you walk by.
There are also happy ending massage parlors everywhere. Walking around the city, girls will hand you fliers for a massage session, but we all know what they're really selling…
What are the best restaurants in Sosua?
Aside from the women, the Dominican Republic is also known for having some of the best cuisine in the Caribbean. So, it's only right that you indulge the right way by eating at the best restaurants in town during your bachelor party.
With tourism being such a big focus in Sosua, you'll find that many restaurants cater to foreign visitors. Be sure to mix up the typical American dishes with some of the local favorites.
Let's check out some restaurants you should add to your list of places to eat in Sosua. 
Best breakfast restaurants
Even after a late night of partying, the locals in Sosua seem to wake up bright and early. If your alarm clock doesn't wake you, you're sure to hear the sounds of Latin music from a corner store or motorbikes honking as they drive past. It's the perfect signal that it's time to head out to one of these tasty breakfast spots:
Café Cubano
New Café Restaurant
Charly's Bar
Café Cubano and New Café Restaurant serve up American-style breakfasts with options such as waffles, pancakes, breakfast sandwiches, toast, eggs, and great tasting coffee. Charly's Bar is known for its great prices for such a hearty meal, and each dish comes with fresh coffee or juice.
Best places for dinner in Sosua
Looking for a place to host your bachelor party dinner? You'll need the perfect atmosphere if you're planning on giving out bachelor party gifts or making a toast - not to mention good food. Sosua has lots of different ambiances in each restaurant. You can find a bustling spot in the heart of Pedro Clisante or opt for a more scenic place on the waterfront.
We recommend checking out these spots for your bachelor party dinner:
Captain Bailees
Waterfront Playa Alicia
There's plenty that you can say about Captain Bailees. It's a hot spot for foreigners – it probably explains why so many "mangoes" hang out right outside the restaurant. But if you can push past the crowd of women (not such a bad thing), you can enjoy a varied menu of fish, chicken, pizza, and more.
Enjoy dinner with a magnificent view of the ocean when you dine at Waterfront Playa Alicia. Pick a table on the outdoor patio and dig into a delicious steak accompanied by a cocktail.
Where to Stay in Sosua?
Sosua is a small beach town, so you're never too far away from the main action. But the less walking that you have to do, the better. It's just a short distance between the beaches and Pedro Clisante. You'll spend most of your time in either place, so we recommend finding accommodation in those areas.
Sosua has resorts located right on the beach. You'll be steps away from the most scenic part of town. Check out Sosua Bay Resort Hotel and Casa Marina Beach Resort, with the perfect amenities for a comfortable stay.
There are tons of boutique hotels around town near Pedro Clisante. It's the main strip, so you'll be in one of the most convenient spots. Check out the Sosua Inn Hotel, which is connected to Captain Bailee's restaurant, or Ahnvee Resort, which is adults only. 
Many people who visit Sosua choose to stay in a rental, especially for a bachelor party. Imagine your own space to make all of the bachelor's dreams come true. You'll have plenty of room to put your bachelor party supplies and put up fun bachelor party decorations.
Airbnb has several great villas available like this place, and this place that go great for hosting a bachelor party.
Best Time to Visit Sosua?
Sosua is a popular vacation spot in the Dominican Republic at any time of the year. The tropical weather is one of the most attractive features of the island. All year round, it has lots of sun and hot temperatures. Sosua is located on the island's northern coast, which gets the perfect breeze compared to the southern region.
Sosua does have a rainy season, which lasts from December to March. During these months, you will experience a brief moment of heavy rainfall, but it soon returns to the sunny skies. Some people prefer the rainy season because it's slightly cooler.
Sosua DR Bachelor Party Rating – 5 out of 5
Let's be honest, almost everyone comes to Sosua because of the women. It's perhaps the biggest sex capital in the world. In fact, even women from around the country go there specifically to "work" due to how normal it is there.
If you're not looking for that kind of environment, avoid Sosua and choose another place to host your bachelor party. But if it is, you'll find everything that you're looking for and more. Sosua is definitely a place you should experience as your last time being a bachelor because your future wife will surely not let you go for a leisure vacation.
Now that you have all the info and prepped with your bachelor party supplies, it's time to start booking your trip to every guy's favorite Caribbean destination.